We get it — we're moms and dads, daughters and sons,  and uncles and aunts to people that seem to have it all.  Sure, you can hand out cash for the holidays, but we have a better idea…
Give them year round CAR CARE!!!   That's right, you can give a year of free oil changes to that hard to buy person on your list.  It's great for your kid's bus driver, your pastor, the guy who carries your groceries, or the woman who grooms your dog.  Maybe your librarian, your neighbor or your cousin could use a year of oil changes, free blades, and $30 off a timing belt replacement!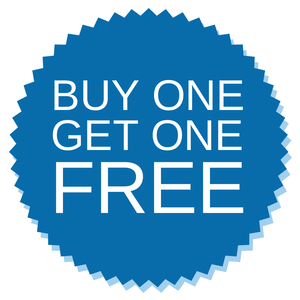 In December, you can buy one Beany's Car Care Club Card for $124.95 and get another one FREE!!!  Each card is good for four free oil changes (of non-synthetic oil, up to four quarts), one free set of wiper blades, and dollars off other work throughout the year, including brakes and exhaust.
Some great things about these cards:
They fit wonderfully in a stocking, a gift envelope or a shoe box.  If you're getting your teen driver a car first aid kit or new jumper cables, this card can be taped to either of those great gifts!
They show your special someone that you care about their safety
They help to make sure the oil is getting changed without worrying about carrying cash or the credit card. If you have one of these cards:  you stop in, we change the oil, and punch your card – it's really THAT easy!
You can LEND them to people! If YOU don't need brakes this year, but your cube mate or your hairdresser does, send them in with YOUR card and it's like GIVING THEM $30.  *Just call ahead and tell us who you're sending so we don't think something fishy is going on.
Periodically we have discounts that are ONLY available to our Car Care Club Members.
Give us a call (we'll gladly sell them to you over the phone and pop them in the mail to you!) or stop in for one of the BEST gifts you can give any driver on your list.