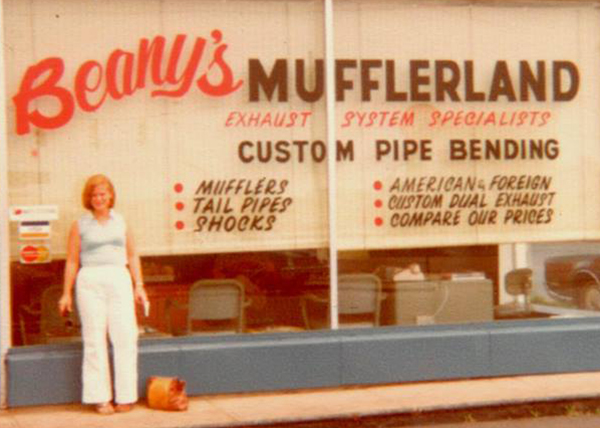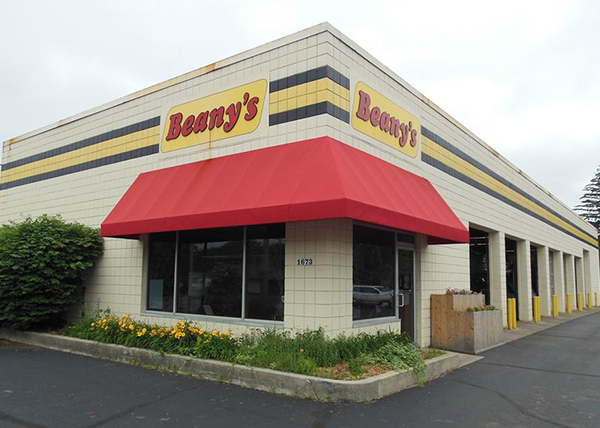 Beany's Auto Service Center 2015
Pat Beany founded Beany's Mufflerland in 1978.  The original shop was at the NE Corner of Brice and Livingston.  Mr. Beany and his two employees spent ten years doing exhaust work at that location.  As word got around town of the great value at Beany's, we needed a larger space to accommodate our growing clientele.
In 1988 Beany's moved to our second location, 6271 E Main St.  This brand new building allowed for a larger employee base, more service bays, and also opened up the ability of doing more than just muffler work.   In 1998 the name of the company was changed to Beany's Auto Service Center to better reflect the wider range of services we provide, including brakes, heating/air conditioning work, suspension, belt/hose replacement and regular maintenance.
In 2007, we moved to the current location at 1673 Brice Rd.  This larger building has the capability of serving seven cars.  The new location allows for better parking, and is much easier to get into and out of than either of the other locations. The lobby allows for comfortable waiting and there are several stores within walking distance for those longer waits.
The success of our business over the last 30 years has been largely due to great customer service and offering the best value in Central Ohio for your car-repair dollar. Beany's has served several generations of the same families, becoming a part of the old-fashioned tradition of finding a good 'shopkeeper' and staying loyal to them.  Our shop is a small town shop in times of the big "Mega-store" culture.    We've survived because we treat our customers the way we'd like to be treated, and from our family to yours, genuinely care that you're being served well.
Beany's Car Care Club
Make sure you come into the shop to take a look at our Beany's Car Care Club Membership packet. For $124.95, you purchase a card with twelve specific items on it. You have a year to redeem the items, and can use it for one car, or use it for your whole family.
The savings are amazing, and the club really helps you stay mindful of the maintenance your car needs throughout the year. We've found that parents find it helpful to purchase a membership card for their kids' cars, so that the oil changes are pre-paid, and parents no longer have to worry that the car isn't being maintained properly!
Monthly Newsletter
Be sure to check out our newsletter (if you're an existing customer) for coupons.   The savings vary from month to month, and focus on maintenance that should be done seasonally for your car.   If you're not an existing customer, make sure to ask for a newsletter when you come in!   We usually save some for our very new friends!